Welcome to the 2019 Moon Festival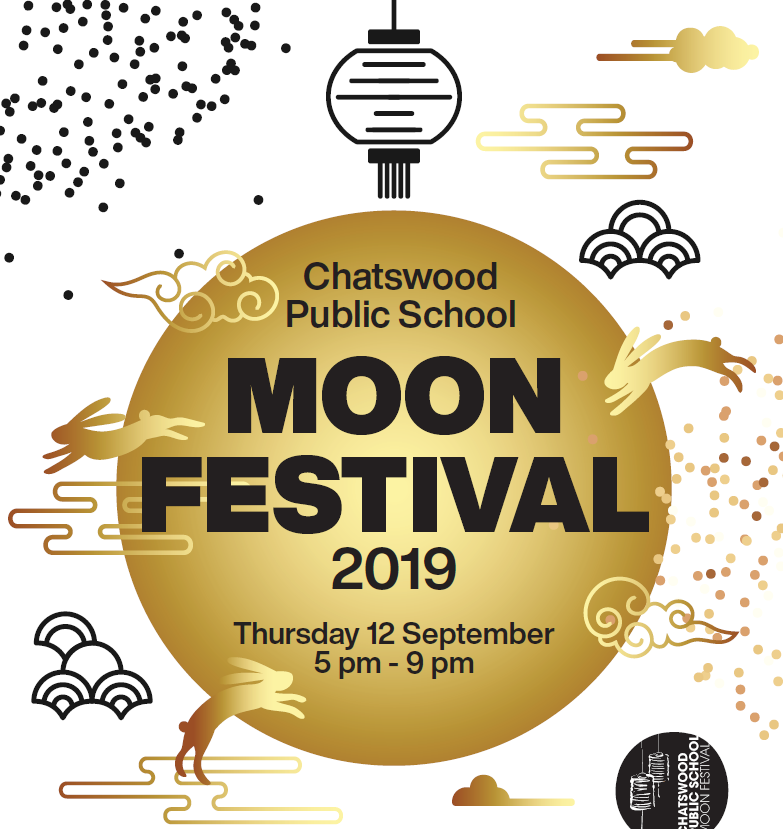 Moon Festival quick links
To learn more about the Moon Festival click here
Moon Festival latest news
September 2, 2019 - Moon Festival Tokens on sale now. Buy your tokens now and get bonus tokens. Click here.
Everyone is Welcome!!
When: Thursdays 12 September 2019
Where: Chatswood Public School
Time: 5 - 9pm
This is the BIGGEST multicultural event in our school calendar!
This is a multicultural extravaganza showcasing the what makes Chatswood Public School great. There is something for everyone.
Activities and Stalls
9D Movie
Showbags
Lanterns
Games and Books
Ben & Jerry's Ice Cream
Fairy Floss
Sausage Sizzle
Variety of Cakes
Mooncakes
Multicultural Food
Free entry to all Entertainment
Lion Dance
Multicultural Dances
Traditional Moon Lady Lantern Parade
Plus more...
Raffle Draw!
Buy our Raffle Tickets
for your chance to win prizes.
Winners will be drawn from
the next day!
Check out our sponsors
support the local businesses that support our school
Learn more about ordering food for your children.
Checkout our calendar for upcoming meetings and social events.
We need volunteers to help us with the uniform shop, canteen, social events. We need you to make all this happen.
Welcome to Chatswood Public School P&C
Welcome to the Chatswood Public School Parents and Citizens Association website
The Chatswood Public School Parents and Citizens (P&C) Association is essentially a parent group made up of members from our school community. Our meetings provide a forum where parents can discuss initiatives and work together as a parent body to improve any aspect of school life for our children. P&C meetings are an excellent way to find out what is going on in the school and to meet other parents.