The Uniform Shop will be trading fully online indefinitely. As the physical shop remains closed, we are not offering any uniform fittings until further notice.
Purchase online at http://chatswoodpublicpandc.org.au/shop
It is school policy and community expectation that children wear the official school uniform. The community adopted a policy of compulsory school uniform in 1989. School uniform is the required official dress for all students on school days and when attending school excursions and functions. When students wear a school uniform, they feel included in our school community. The school colours are royal blue and white. Please ensure that your child wears the correct attire.
During the change of seasons, the cool mornings are usually followed by a warm sometimes hot, sunny day and children do run the risk of overheating if overdressed. Parents are reminded to be mindful to dress your children appropriately.  
The Uniform Shop is run by the P&C with paid staff and parent volunteers. All funds raised by the P&C are used to support the school and the school community.
Opening Hours (CURRENTLY CLOSED UNTIL FURTHER NOTICE – Fully online for now)
The Uniform Shop is usually open Tuesdays & Wednesdays, opening hours are as follows:
Uniform Shop Location
The uniform shop is on the Main Campus near the Pacific Highway pedestrian entrance.
Hats
The school has a year-round "No Hat – Play in the Shade" policy in place. Students without a uniform hat are required to remain in a supervised shaded area during outdoor activities. 
Change of Season and Uniforms
Students change from summer to winter uniform by Week 2 of Term 2.
Students change from winter to summer uniform by Week 2 of Term 4.
Parents' discretion can be used if the weather is unseasonably warm (or cold) at any given time.
Parents are reminded to not overdress your children as they run the risk of overheating.
School Uniforms
Refer to QR Code below for more information on the different types of uniform detailed in the Uniform Shop Catalogue. When placing an online order, it is accepted that the purchaser has checked the provided sizing charts and measured accordingly as brands and sizes can differ with different suppliers.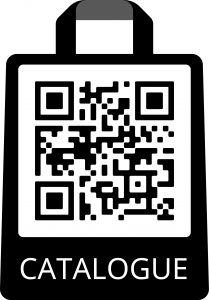 The catalogue also provides a Measurement and Size Guide. On a practical sense and to help with size choices, the sizes are on average based on the age of the child.
From 2019, all girls are given the option of wearing shorts/pants. Sports uniform is allowed to be worn by girls on a regular school day for this option. In winter, please refer to the Product Catalogue in the link above for the alternative pants option. Please note that the tunic / winter dress are required when attending official school excursions and functions. Please ensure that your child wears the correct attire.
Prices may vary – they are dependent on suppliers' costs and are subject to change.
All students are discouraged from using umbrellas at school for safety reasons. Raincoats are required to be placed in your children's bag for everyday use. Raincoats are available for sale at the uniform shop (in-store and online).
Jewellery, except watches, sleeper earrings or studs, is not to be worn to school.
Online Ordering – REFER TO COVID-19 DOCUMENT
Save time waiting in line by shopping on-line at the Online Uniform Shop-  www.chatswoodpublicpandc.org.au/shop. Options for collection or delivery of online order as follows:
Collection from the Uniform Shop during scheduled opening times – no appointment is required ("Click and Collect").
Deliver to your child's classroom – deliveries to be made on Wednesdays only.
Australia Post Parcel Satchel with tracking delivery to a nominated address (delivery charges apply).
Uniform Shop Appointments – CURRENTLY NOT AVAILABLE
You NEED to make a booking with the Uniform Shop if one of the following applies:
Purchasing 3 or more items
Uniform fitting
Require consultation or have any questions regarding uniforms/sizing, etc
Exchanges/refunds if you are returning in-person
You DO NOT need a booking if you are collecting an online order.
Appointments take approximately 20 minutes with a dedicated Uniform Shop member. This is to assist parents with items that are required for the relevant school year, to help confirm sizes of all clothing items and to answer any questions regarding uniforms and/or other essential items for the school year. The chosen items will be packed and ready for purchase at the fitting appointment or can be purchased via our Online Uniform Shop at your own convenience (if preferred).
In-store Purchases – CURRENTLY NOT AVAILABLE
In-store purchases can be made for 3 ITEMS OR LESS ONLY where trying on or fittings are not required or if sizing is known (no assistance required, pick-and-pay type transactions). All other purchases require an appointment.
Receipt of purchases in-store can be emailed to a requested email address at the end of a sale for record keeping. A customer account can also be set up during the sale (this will only need to be done the first time) and enjoy the convenience of having your details saved for faster shopping and managing your online order and sales history. This sales history also makes exchanges and refunds easier without having to find/produce the printed receipt.
We ask for your full cooperation and patience especially during the first few weeks of the School Term which are very busy times at the Uniform Shop. We will endeavour to serve everyone in a timely manner, hence it is very important that everyone is clear with the policies and procedures with in-store purchases and appointments. We appreciate that this is a busy time and that this may result in some inconvenience and long waiting times. Wherever possible, please order online. Please book in your fitting appointments early to avoid disappointments.
Returns – REFER TO COVID-19 DOCUMENT
Refunds and Exchanges
We know it can be difficult to purchase the correct size for your child and that children can be particular about the uniform items they will wear, so we are happy to exchange or refund NEW Uniform Shop items. Returns must be made within 21 days from the receipted/invoiced date.
Item(s) must be unworn and unused with the original tags still attached. Item(s) must be in the original packaging which must be in original condition unless returning due to the product being faulty or damaged, or the product is not fit for its intended purpose. This includes any branded packaging and clear plastic bags. Without proof of purchase, no refund or exchanges will be offered.
All refunds and exchanges are to be processed using the original tender type. All returns and exchanges, whether purchased online or in-store can be either returned:
to the Uniform Shop in person where refunds/exchanges are generally organised on the spot (appointments is to be made) unless requiring further assessments in which it will be advised on a timeline for the review OR
Items must be packaged securely and appropriately, accompanied by a Returns and Exchanges Authorisation (RA) form, which can be found on https://chatswoodpublicpandc.org.au/returns.
Returns that are bulky and are unable to be placed in the parcel returns slot located at the Uniform Shop door can only be returned in-person, during opening hours. If you have any specific questions or need assistance with your return, please email the Uniform Shop Team on [email protected] .
Once your item(s) is received, you will be advised within 1 week on the status of your return/exchange. All refunds and exchanges must be approved by the Uniform Shop Manager and are at the discretion of the Uniform Shop Manager unless required by law.
Special Exceptions
In the interest of hygiene and due to the nature of the  raincoat material, please choose carefully as we do not offer exchanges or refunds on the purchase of hat, hair accessories and raincoats, unless exhibiting a genuine manufacturing fault, or where otherwise required by law.
Damaged/Faulty Items
For damaged/faulty goods, please download this form (open new window for form) (https://chatswoodpublicpandc.org.au/returns) and return the item to the Uniform Shop. The item(s) will be assessed and you will be advised on the course of action as soon as possible. We may choose to replace or repair the item if it is deemed faulty after discussing  with the relevant supplier(s).
Please refer below for full copy of Returns Policy (Policy / Terms and Conditions Section).
Lost Property
To help prevent loss of items of clothing, please label all items of clothing clearly. There are lost property areas in Main Campus (next to the Canteen), on the Bush Campus decking and OSHC in the School Hall. Please check these areas if your child has lost any uniforms or other property. The P&C Uniform Shop is also offering RagTagd SmartTags for sale or currently added on some uniform items. RagTagd, an innovative tagging system, provides an easy way of tracking items (currently only available for items checked in to the Main Campus A Block lost property). By activating the unique code on a smart tag, parents/carers will receive an SMS to notify them whenever their child's clothing has been found in Lost Property, helping families to recover them quickly.
Second Hand Uniforms – CURRENTLY NOT AVAILABLE
Parents purchasing second hand uniforms benefit from the reduced costs as do those keen to pass on uniforms that have been outgrown. The takings from the second hand uniform sales contribute directly to P&C fundraising activities.
The uniform shop will gladly accept donations of pre-loved current uniforms from families for resale at reduced prices. All items donated must be in decent condition and freshly laundered. Items must match stock currently being sold by the uniform shop and comply with the uniform requirements set by the school including the colour and design of fabrics.
Parents are requested to remove any name tags prior to donation to prevent there being any confusion over ownership after the sale. Please take second hand uniform items to the shop during opening hours.
Please refer below for full copy of Sale of Second Hand Goods Policy (Policy / Terms and Conditions Section)
Volunteer in the Uniform Shop – NO VOLUNTEERS ALLOWED AT THE SCHOOL UNLESS ADVISED OTHERWISE
Our uniform shop is staffed by 2 paid part time staff members (Natasha and Aileen). However, we could not run without the outstanding help of our parent volunteers. If you are interested in joining the shop on Tuesday or Wednesday mornings, please contact the Uniform Shop Managers via email at [email protected].
Uniform Shop Committee
The volunteer Uniform Shop committee is a sub-committee of the Chatswood Public School P&C. The subcommittee meets approximately 4 times a year (once per term).
The current committee comprises:
Uniform Shop Convenor:                   Sue Low
Uniform Shop Treasurer:                   Joanna Hurley
Uniform Shop Secretary:                   Nicole Barber
Interested parents are invited to contact us if you wish to be involved in the uniform shop sub-committee at: [email protected]
Where Do the Profits Go?
The short answer is straight back to the students. All profits from the P&C run uniform shop provide much needed funds to the school to provide services, facilities, digital and play equipment that the students would otherwise go without.