Uniform Policy
It is school policy and community expectation that children wear the official school uniform. The community adopted a policy of compulsory school uniforms in 1989. Uniform policies help promote equal participation on the basis of their sex, religion, culture, disability and gender identity. When students wear a school uniform, they feel included in our school community.
Setting a dress code can:
Promote a shared sense of inclusiveness, identity and pride, allow students to feel equal, and enhance the profile of the school in the wider community.
Assist school community in defining an identity for the school
Develop students' sense of belonging to the school community
Provide an opportunity to build school spirit
Dress code should reflect the current values and requirements of the school community, enhancing the health and safety of students when involved in school activities.
School uniform is the required official dress for all students on school days and when attending school excursions and functions. The school colours are royal blue and white. Please ensure that your child wears the correct attire.
During the change of seasons, the cool mornings are usually followed by a warm sometimes hot, sunny day and children do run the risk of overheating if overdressed. Parents are reminded to be mindful to dress their children appropriately.
About the Uniform Shop
Uniform Shop Operations 2023
Operations will be in-line with any NSW Education Department measures.

Uniform Shop Opening Hours during Term Time:

Monday – Thursday 8.00am – 10.30am.
Limited purchase of items apply for ad-hoc purchases, outside of Uniform Booking times. Please make a Uniform Fitting and Appointment Booking if you require fitting advice and/or to make large purchases that will be completed at the appointment.
Please refer to the Uniform Guidelines Booklet for more information on the new uniforms roll-out starting 2023 – this document contains all you need to know about Uniform Types, Rules and Care Instructions.
As a reminder, with the rollout of the new uniforms in 2023, we will be changing the way we operate. We will be switching to in-person purchasing ONLY, and ceasing deliveries of online orders to classrooms or via post going forward to facilitate the new uniform transition period.
Online orders will cease as the Online Shop will also be turned off temporarily until we have better inventory levels of our new uniform lines.
There will also be a transition period of 3 years with this new uniform rollout.
In order to ensure we have enough inventory for all without uniforms, we will be limiting purchases to a maximum of 2 sets of official uniform and 1 set of sports uniform. Further inventory stock will be replenished in the coming months.
Please do not hesitate to reach out to the Uniform Shop if you have any questions. You can email the Uniform Shop at

[email protected]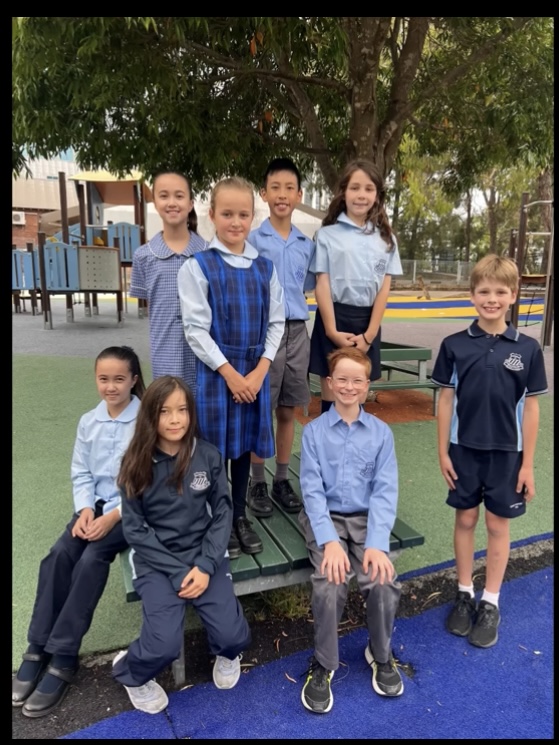 UNIFORM SHOP NEW LOCATION
The Uniform Shop is now located at the Bush Campus, located at the entrance at Oliver Road. Access is via Freeman Road (before start of term) and Oliver Road (during term). Please take note that the Chatswood High School Uniform Shop is also accessible from that same entrance. We are located in the building where the Bush Campus Main Office used to be.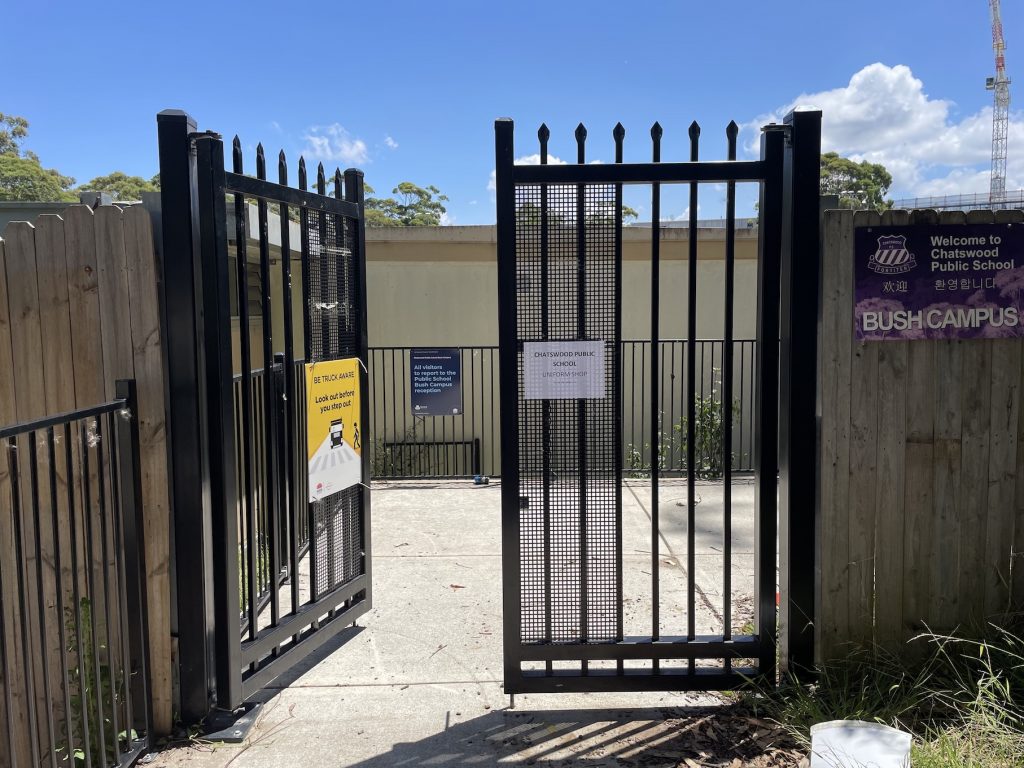 In-person purchasing
Monday – Thursday: 8.00am – 10.30am from the Uniform Shop

Limits apply to number of items that can be purchased ad-hoc outside of Uniform Fitting and Appointment Booking times.
Please make a Uniform Fitting and Appointment Booking if you require fitting advice and/or to make large purchases that will be completed at the appointment.

There will be some additional operating times set aside specifically before and at the start of a new term. These will usually be communicated prior either via the school newsletter/school app or email. Please note that the Uniform Shop is usually overwhelmed with purchases at these times and so wait times can be long. We appreciate your patience and request that our staff be treated with respect.

Please also bring your own shopping bags as we will not be providing bags as part of our sustainability efforts.
Online ordering
Temporarily turned off
Deliveries to classrooms and via post
No longer available
Exchanges, refunds
Exchanges and refunds can be made at the Uniform Shop in-person, during opening hours. Please make sure you have your proof of purchase (receipt) at the time of exchange as per our Returns Policy with the respective Returns Form. Return and Exchange period is up to 30 days from purchase date for most items with some exceptions. To find out more on our returns policy, please review the full copy of the policies located at Returns Policy.
As we are a very large school, it is strongly recommended to label all uniform items clearly and legibly with your child's name (in full) and current class to ensure that they your child can easily locate and possibly find it in the event it does get lost.
Change of Season and Uniforms
The Summer Uniform is worn in Terms 1 and 4. Students change from summer to winter uniform by latest Week 2 of Term 2.
The Winter Uniform is worn in Terms 2 and 3. Students change from winter to summer uniform by latest Week 2 of Term 4.
Parents' discretion can be used if the weather is unseasonably warm (or cold) at any given time.
Parents are reminded to not overdress your children as they run the risk of overheating. Please ensure that children are adequately dressed to play outside in the mornings, recess and lunchtime. The classrooms are cooled/heated and teachers will be asking students to remove excess layers when they come to class if they have been overdressed.
Sizing, Measurements and Returns
On a practical sense and to help with size choices, the sizes are quite true to standard fit and so the best guide is to base if off the age of the child, socks are based on shoe sizes. If you need any help or advice with finding the right fit, please make a Uniform Fitting and Appointment Booking.
Incorrect Size?
We are aware that sizing can be challenging and therefore some items may need to be returned. Please refer to our Returns Policy on the Returns Policy/Terms and Conditions tab. All returns MUST be accompanied with correct paperwork and declaration. Please print the completed form and include with the items to be returned, packed securely and appropriately.
Returns and exchanges to be made in person at the Uniform Shop during term opening hours.
No refunds will be given if you have simply changed your mind for any items in the Kindergarten Kit, for other uniform clothing, please refer to our Returns Policy. Please take note that there are items excluded from the Return Policy and therefore cannot be returned, this however does not affect your statutory rights under the Australian Consumer Law and Regulations.
All items returned will be assessed before a refund or exchange is honoured.
Hats
The school has a year-round "No Hat – Play in the Shade" policy in place. Students without a uniform hat are required to remain in a supervised shaded area during outdoor activities.
Pre-Loved (Second Hand) Uniforms
For parents/carers that are interested in purchasing second hand uniforms, please email your request of items and sizes to [email protected]. This ensures that we are able to maintain social distancing with parents on-site as well as make it worthwhile for parents as we do not always have all sizes available in second hand items. Second hand/pre-loved uniforms are dependent on the goodwill donations from the school community.
Once we receive your request, we will advise on a time, usually on Thursdays between 9.00am-10.00am for in-person purchase of the uniforms. Unfortunately, we are unable to sell second hand uniforms via our online uniform shop.
Parents purchasing second-hand uniforms benefit from the reduced costs as do those keen to pass on uniforms that have been outgrown. The takings from the second-hand uniform sales contribute directly to P&C fundraising activities.
Please refer to our Returns Policy/Terms and Conditions tab for a full copy of the Sale of Second Hand Goods Policy.
Donation of Second Hand Uniform Items
The Uniform Shop team will gladly accept donations of pre-loved current uniforms from families for resale at reduced prices. Please drop them off at the Uniform Shop located at the Bush Campus. All items donated must be in decent condition and freshly laundered. Items must match stock currently being sold by the uniform shop and comply with the uniform requirements set by the school including the colour and design of fabrics. Parents are requested to remove any name tags prior to donation to prevent any confusion over ownership after the sale.
Where Do the Profits Go?
The short answer is straight back to the students.
The Uniform Shop is operated by the P&C with paid staff and supplemented by parent volunteers. All the profit from the Uniform Shop goes back into the school for the benefit of the school community to be able to provide the wonderful programs and facilities and to purchase resources for the school. These profits provide much-needed funds to the school to provide services, digital and play equipment that the students would otherwise go without.
As such, to help the school community, it is always best and would certainly encourage parents/carers to buy uniforms from the Uniform Shop.
Interested to Volunteer at the Uniform Shop?
Our uniform shop is staffed by 2 paid, casual staff members (Natasha Chetner and Aileen Vizor). However, we could not run without the outstanding help of our parent volunteers. We welcome parents/carers to join us to volunteer on site. If you are interested in joining the shop on any of the days we are open (anytime between 8.00am-10.30am), please contact the Uniform Shop Managers via email at [email protected].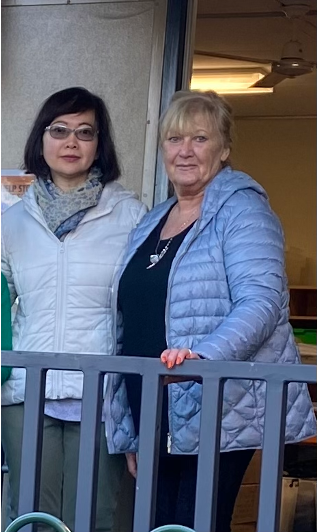 Volunteering is really fun and also a good chance to say hello and make friends with other parents in our community. Please go to the office to sign-in and provide all relevant documentation required and verified by the school for volunteering (e.g. Working With Children declaration). Remember to also comply with any relevant health orders.
Uniform Shop Committee
The volunteer Uniform Shop committee is a sub-committee of the Chatswood Public School P&C. The subcommittee meets approximately 4 times a year (once per term).
The current committee comprises:
Uniform Shop Convenor: Sue Low
Uniform Shop Treasurer: Gigi Par-Adriano
Uniform Shop Secretary: Nicole Barber
Interested parents are invited to contact us if you wish to be involved in the uniform shop sub-committee at: [email protected]
Contact Us
If you have any specific questions or need assistance with uniforms, please email the Uniform Shop Team on [email protected].
The Uniform Shop is not usually open for trade during the holiday/term breaks and will only respond to emails when we return during term.
As we are a very large school, it is strongly recommended to label all uniform items clearly and legibly with your child's name (in full) and current class to ensure that they your child can easily locate and possibly find it in the event it does get lost.
There are some items of uniform clothing that are supplied from suppliers that collaborate with Ragtagd Smart Tags. These Smart Tags are embedded and sewn within some uniform clothing and require activation for it to be effective*. For more information, please refer to Ragtagd on https://www.ragtagd.com.
(*Ragtagd sensors are only available at the Main Campus)
For more information on Lost Property, please contact the school: Chatswood Public School (nsw.gov.au)