It is school policy and community expectation that children wear school uniform. This includes the wearing of a school hat all year round. The school has a "No Hat – Play in the Shade" policy in place. Students without a uniform hat are required to remain in a supervised shaded area during outdoor activities. School uniform is the required official dress for all students on school days and when attending school excursions and functions. The school colours are royal blue and white. Please ensure that you wear the correct attire.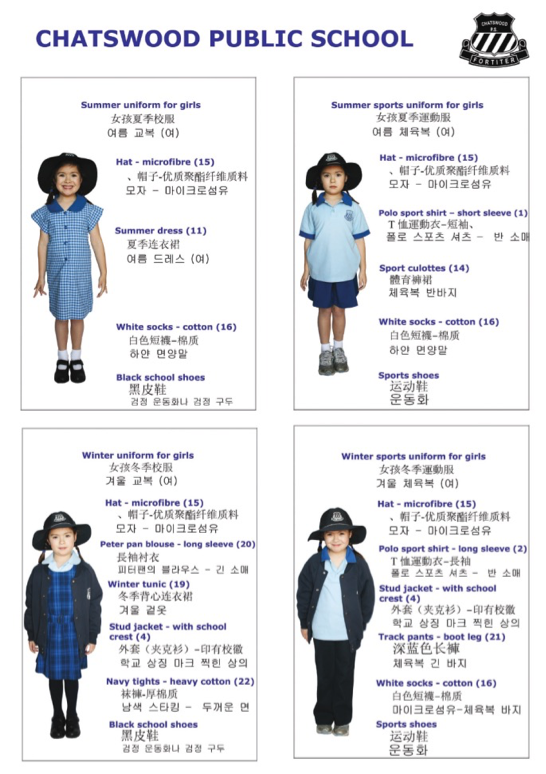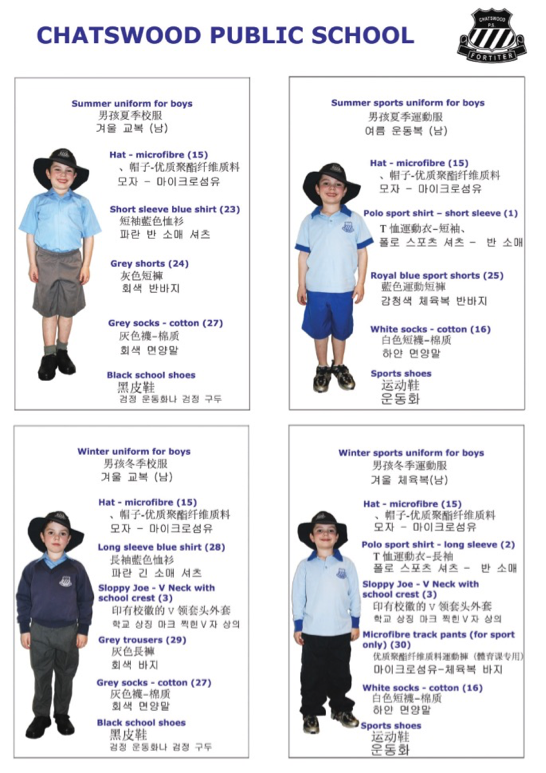 The school prefers all children to change from winter to summer uniform by Week 2 of Term 4 and change from summer to winter uniform by Week 2 of Term 2. Parents' discretion can be used if the weather is unseasonably warm (or cold) at any given time.
Jewellery, except watches, sleeper earrings or studs, is not to be worn to school. 
For further information on Uniforms, Uniform Shop catalogue and how to purchase them, please refer to